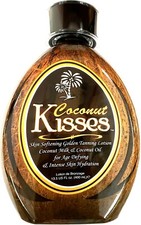 Ed Hardy Coconut Kisses Golden Tanning Bed Lotion Tanovations - 13.5 oz

Tanning Bed Acrylic Most Models Made In USA 100 % Fast Shipping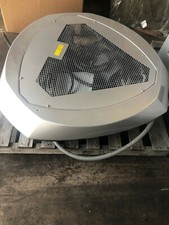 Ergoline Tanning Bed Beauty Angel Sunrise Booth Ceiling Cover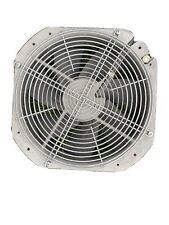 ETS Sunscape 755 Bed Cooling Fan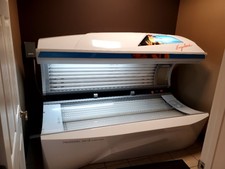 Ergoline Passion 34-3 Tanning Bed Level 2 120 Watt Lamps W/Facials Last One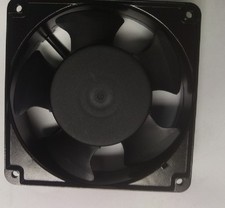 Tanning Bed Fan Muffin 4 Inch Box Fan 220/230 volts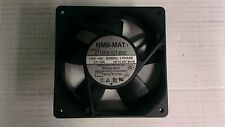 Tanning Bed Fan Muffin 4 Inch Box Fan 110/115 volts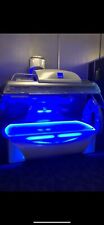 TANNING BED UWE P90 HIGH PRESSURE COMBO 

Tmax AP 900 Access Point for tanning beds for wireless hookup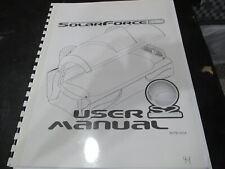 Tanning Bed User Manuals (Comb-Bound w/Protective Cover)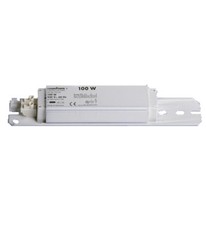 CosmoPower 100W Long Choke Tanning Bed Ballast 220V 60Hz #74135 -Sunbed Parts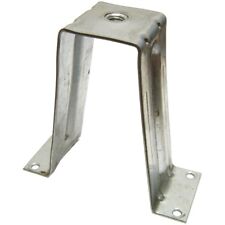 Leg Bracket for ESB Tanning Bed Replacement Parts Hardware Lay Down Beds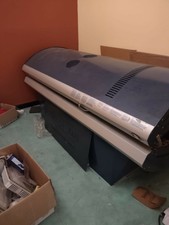 PURETAN 24 bulb tanning bed.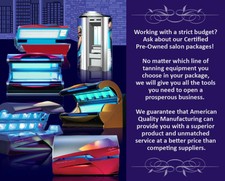 Tanning Bed Salon Equipment Package Refurbished Ergoline Beds with Spray Booth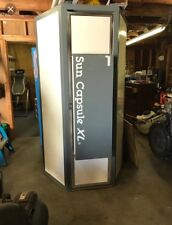 Standup Tanning Bed Suncapsul XL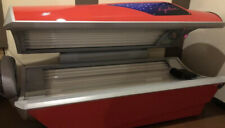 ERGLOINE AMBITION 250 TANNING BED. WELL TAKEN CARE OF, IN GREAT CONDITION.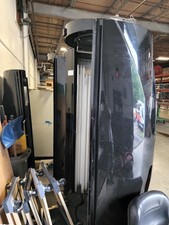 2012 Heartland Sundazzler Tanning Bed Booth, Model SD 54 E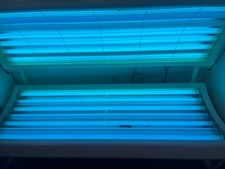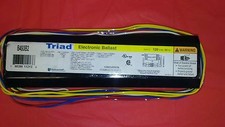 Triad Tanning Bed Ballast Universal 493B2 Electronic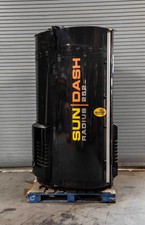 Tanning Bed Sundash Radius 252 Booth Pre-owned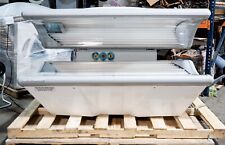 Tanning Bed Soltron XXS/35 Seashell with Facial - Pre-owned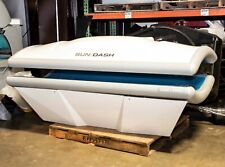 Tanning Bed Sundash 332 Pro New Lamps Installed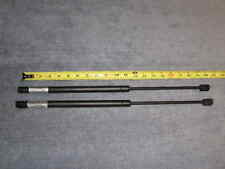 2ea Tanning Bed Support Prop Rod 19.7" 355n 80# Shock Spring Cylinder Lid Lift
Used Bench Acrylic for a 2010 ETS Legend 548 Tanning bed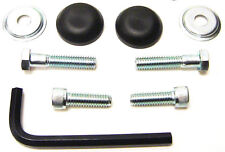 ESB Hardware Kit for ESB Tanning Beds Allen Wrench Washers Hex Bolts Caps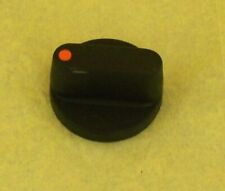 Timer Knob ESB Tanning Bed Replacement Knobs Sun Beds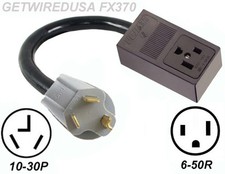 TANNING BED BOOTH 6-50R RECEPTACLE to 3-PIN 10-30P DRYER PLUG POWER CORD ADAPTER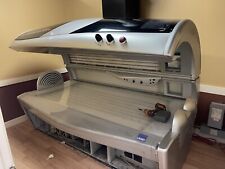 UWE Silver Bullet Tanning Bed
Mercola 18 Lamp Tanning Bed User Manual 18 Bulb Bed ESB
Timer Overlay 4 Button with Ribbon Cable ESB Tanning Bed Repair Parts Avalon Bed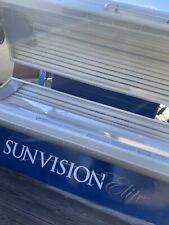 used tanning beds for sale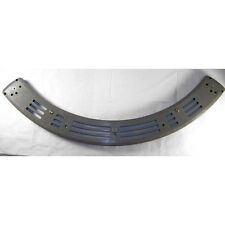 Solar Storm End Cap Tanning Bed Endcap Gray Color Plastic ONLY FITS Solar Storm
Tanning Bed Heartland Tribute 160 - Pre-owned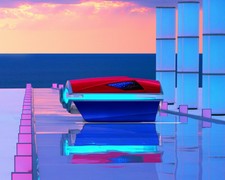 Refurbished Ergoline Ambition 300 Tanning Bed, Looks & Operates Like a New One!
Tanning Bed Heartland Tribute 100 - Pre-owned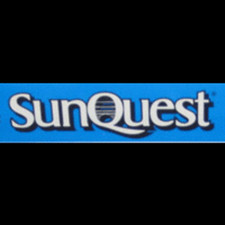 SunQuest Tanning Bed Acrylics For All Models of SunQuest Made In USA 100%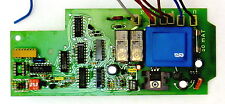 TANNING BED - PCB - ERGOLINE CONTROL BOARD #JK10552/6 LATE 1980's - EARLY 1990's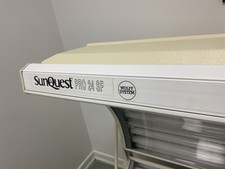 Sun Quest Fully Operational-Used Works On 110 V PICKUP ONLY!

Ergoline Passion 34/3 15 Minute Tanning Bed, installation is available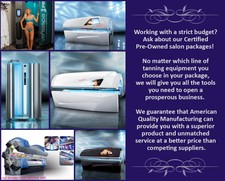 Tanning Bed Salon Equipment Package Refurbished Ergoline Beds with Spray Booth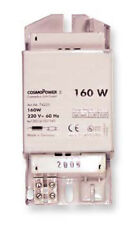 CosmoPower 160W Square Cube Tanning Bed Ballast 220V 60Hz #74225 -Sunbed Parts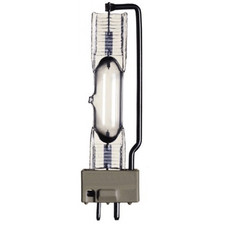 Ergoline Sundash 32/1 Tanning Bed Facial Lamp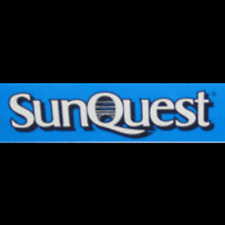 SUNQUEST Model Tanning Bed Gas Springs Shocks Set of 2 shocks Fast Shipping BBB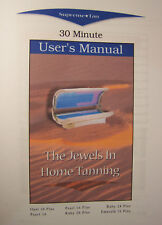 Supreme Tan Tanning Bed User Manual Opal Pearl Ruby Emerald Printed Manual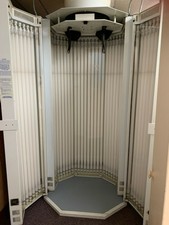 Puretan Stand Up Tanning Bed, 52 bulb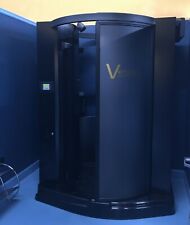 Versa Spa Versaspa Spray Tanning Bed- Warranty, Installation, Own $15 per day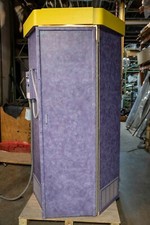 Tanning Bed Hex II Stand-up Booth - Pre-owned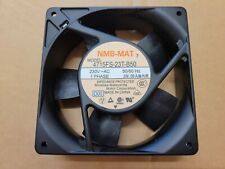 Tanning Bed Fan Muffin 4 Inch Box Fan 220/230 volts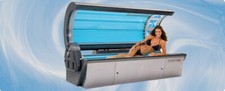 Solaris 442 Level 2,15 Minute Tanning Bed (Refurbished), Installed with Warranty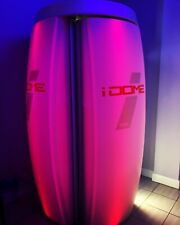 UWE iDome Swing Tanning Bed I-Dome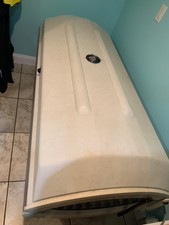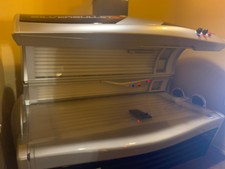 UWE Silver Bullet Tanning Bed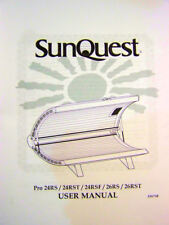 SunQuest Tanning Bed User Manual PRO 24RS 24RST 24RSF 26RS 26RST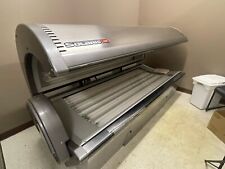 Solaris 442 - 15 Minute Tanning Bed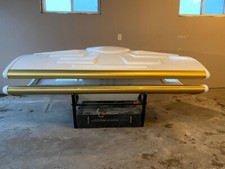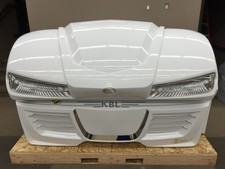 USED KBL 5600 ALPHA TANNING BED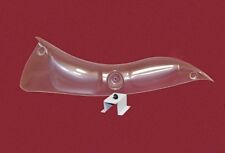 Tanning Bed Acrylic Sunscape 755 Shoulder Acrylic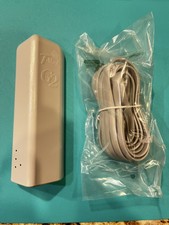 Tmax AP 900 Access Point for tanning beds for wireless hookup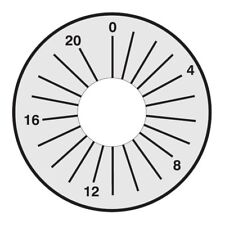 ESB Elite Timer Overlay Decal 20 Minute Indicator Tanning Bed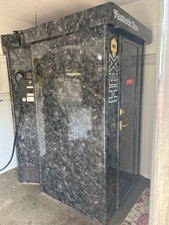 Hex II Stand Up Tanning Bed w/ Changing Room